Garden Fencing:
Garden Fencing comes in many different styles and designs. We can repair, replace or renovate your wooden fencing, making your garden secure and improving the view.
R&B Builders Offer The Following Types Of Fencing: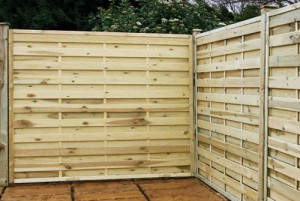 Larch Lap Panel Fencing:
Wooden Larch Lap Fencing is a very popular option in the UK as it is affordable, durable and fairly low maintenance. Concrete posts, gravel boards and trellis are all options that we can offer.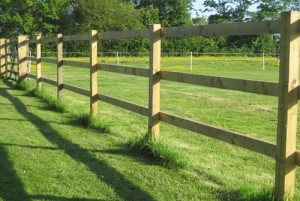 Post Fencing / Rail Fencing:
Post Fencing is a popular country style fence used on a number of freeholds, farms and some larger properties. We can offer both sawn timber or rustic timber with a number of treatment options available.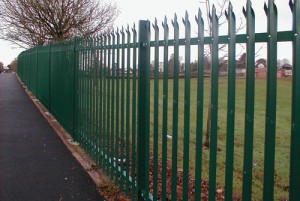 Steel Palisade Fencing:
Steel Palisade Fencing is generally used in on commercial properties for security purposes. We offer various options including gates, security access areas and other options with our Steel Palisade Fencing.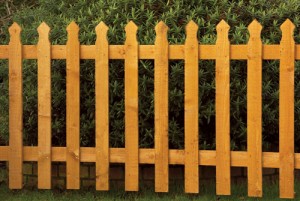 Timber Palisade Fencing:
Timber Palisade Fencing is commonly referred to as "Picket Fencing", by far the most popular fencing choice for England the simplest to maintain. We offer a variety of bespoke options for this fence type including: Pointed, rounded or square options for the fence topping. A choice of gap space between each pale and treatment or paint options.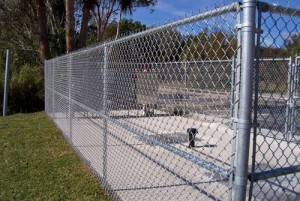 Chain Link Fencing:
Chain Link Fencing is available in Black, Green or Galvanised options and can be secured using concrete or steel posts.
With huge options in Garden Fencing including Close-board Panels, Lap Panels, Trellis Fencing, Decorative Fence Panels, Timber Palisades, and Post and Rails, there is certain to be a beautiful fencing solution for your garden.
Often the driving need for your garden fence is to keep your pet safe. Making sure the fencing is pet friendly as well as secure is the key, but it can also be beautiful, with many options in design as well as colours.
We can even show you systems designed to improve the life of your garden fencing. As we always say – just ask us at R&B Builders, Oxford.